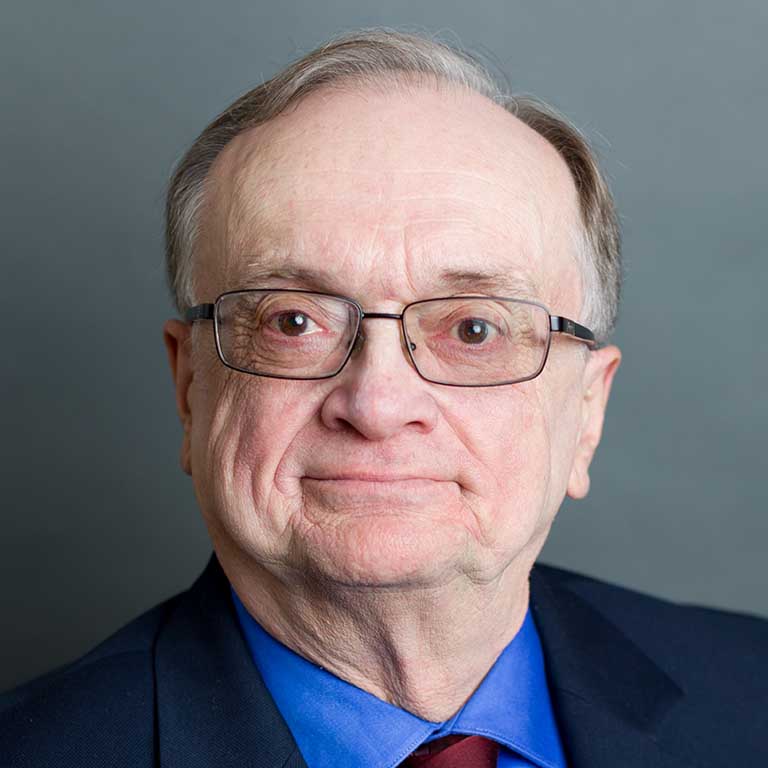 Michael D. McGinnis
Emeritus Professor, Political Science
Education
Ph.D., University of Minnesota, 1985
B.S., Ohio State University, 1980
About Michael D. McGinnis
Michael D. McGinnis came to Bloomington in 1985 as a freshly-minted Ph.D. in Political Science from the University of Minnesota, after completing a B.S. in Mathematics from The Ohio State University. He served as chair of Political Science for one year (2015-16), and as Director of Graduate Studies on three separate occasions between 1990 and 2010. In July 2016, Mike began a four-year term as Associate Dean for Social & Historical Sciences and Graduate Education in the College of Arts and Sciences.
In 2013 he was designated a Senior Research Fellow in the Ostrom Workshop (then known as the Vincent and Elinor Ostrom Workshop in Political Theory and Policy Analysis), an interdisciplinary research and teaching center focused on the study of institutions, resource management, and democratic governance. He served as Co-Director in 2009-10 and as Director in 2010-12, a hectic but exciting period that began with the awarding of the 2009 Nobel Memorial Prize in Economic Sciences to Elinor (Lin) Ostrom.
His research has been inter-disciplinary from the very start – in his dissertation he used the mathematical tools of game theory to compare three cases of security rivalries between regional powers during the Cold War. He has taught courses and published on topics in international conflict, nuclear arms control, intelligence and security policy, humanitarian aid, the role of religion in domestic and international politics and policy implementation, U.S. health policy, institutional analysis, research design, and research methods. He is co-author, with John T. Williams, of Compound Dilemmas: Democracy, Collective Action, and Superpower Rivalry (University of Michigan Press, 2001) and editor or co-editor of seven volumes of readings on governance issues written by scholars associated with the Ostrom Workshop. He was co-editor of International Studies Quarterly (1994-98).
His most recent research applies principles of commons governance to prospective reforms of regional systems of health care delivery in the United States. He is also participating in collaborative efforts to evaluate the performance of systems of polycentric governance, under which a diverse array of communities and public and private authorities with overlapping domains of responsibility interact in seemingly uncoordinated processes of mutual adjustment that may, under the right set of circumstances, support the emergence of a persistent system of social ordering that can help sustain capacities for individual liberty, group autonomy, and community-based self-governance.
Mike holds affiliate appointments in the Department of International Studies in the IU School of Global and International Affairs, the Governance and Management Faculty Group in the IU School of Public and Environmental Affairs, and in the Lilly Family School of Philanthropy at IUPUI. He has been a research fellow at the Kroc Institute for International Peace Studies at Notre Dame, the Dartmouth Center for Health Care Delivery Science, and the Division of Resource Economics at Humboldt University in Berlin.