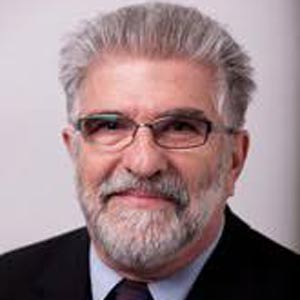 Jack Bielasiak
Professor, Political Science
Education
Ph.D., Cornell University, 1975
About Jack Bielasiak
Professor Bielasiak's interests are in the fields of comparative politics, with a special interest in the process of democratization and in electoral and party systems. His major emphasis is on the transformation of post-communist societies in East Europe and the former Soviet Union. His research has focused on political participation and decision-making processes (e.g. articles in American Political Science Review, Studies in Comparative Communism, East European Quarterly, International Journal of Politics, and edited collections), on the political crisis in Poland (editor of Poland Today, and of Polish Politics: Edge of the Abyss, and numerous articles), and on reform in post-communist systems (publications in several journals such as Economic and Industrial Democracy Journal, East European Politics and Societies, and edited books). His current research and writing focus on a global comparison of electoral processes and party institutionalization in emerging democracies, involving West European, Latin American, and post-communist cases (articles in Comparative Politics, Party Politics, Europe-Asia Studies, Communist and Post-Communist Studies, Studies in Public Policy, and several edited volumes).
In conjunction with these interests, Professor Bielasiak teaches courses on Regime Transitions, Political Democratization, East European Politics, and Post-Communist Politics. Beyond this area, he is also involved in the study and teaching of 20th century genocides, offering courses on the Holocaust and Politics, The Politics of Genocide, and Political Tyranny. He has received university and APSA awards for outstanding teaching.
Professor Bielasiak has served as Director of the Polish Studies Program at Indiana University, and as Associate Director of American Studies at the University of Warsaw. He also held the Fulbright Distinguished Chair at the University of Warsaw. Professor Bielasiak served as Associate Chair and Director of Undergraduate Studies in IU's Political Science department.