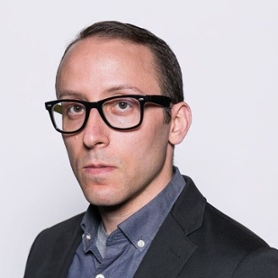 Noah R. Eber-Schmid
Assistant Professor, Political Science
nebersch@iu.edu

Woodburn Hall 339
Office Hours
Education
Ph.D., Rutgers University, 2016
B.A., Union College
About Noah R. Eber-Schmid
Professor Eber-Schmid is Assistant Professor of political theory in the Department of Political Science at Indiana University. He received his PhD in political science at Rutgers University and his MA in politics at New York University. His research and teaching are focused on the areas of American political thought, contemporary democratic theory, and the history of modern political thought, with an emphasis on political extremism, the people, and the contested limits of democratic political practices.
His book manuscript, tentatively titled, Democracy's Fanatics: Extremism and the Foundations of American Democracy, is a work of historical and contemporary political theory that looks to the American Founding era (1770-1800) to explore the messy and sometimes troubling shape of popular democratic thought and practice during times of intense political conflict. Since the American Revolution, democratic theorists have often presupposed that dispassionate rationality, reciprocity, and nonviolent tolerance are necessary conditions for the sustained development of democracy. Intractable oppositional parties that reject frameworks of consensus, terms of mutual respect, and use force to accomplish their political goals are often excluded as irrational antidemocratic extremists outside the bounds of legitimate political contest. Through case studies of the early memorialization of the Boston Massacre, popular debates over Shays's Rebellion, the thought and practices of the Democratic Societies, and the use of the French Revolution in American political discourse, his work challenges conventional interpretive approaches to the history of the American democratic tradition and draws out new implications for theoretical approaches to contemporary American democracy.
His work has appeared in American Political Thought and The Review of Politics and is forthcoming in the Cambridge History of Democracy.