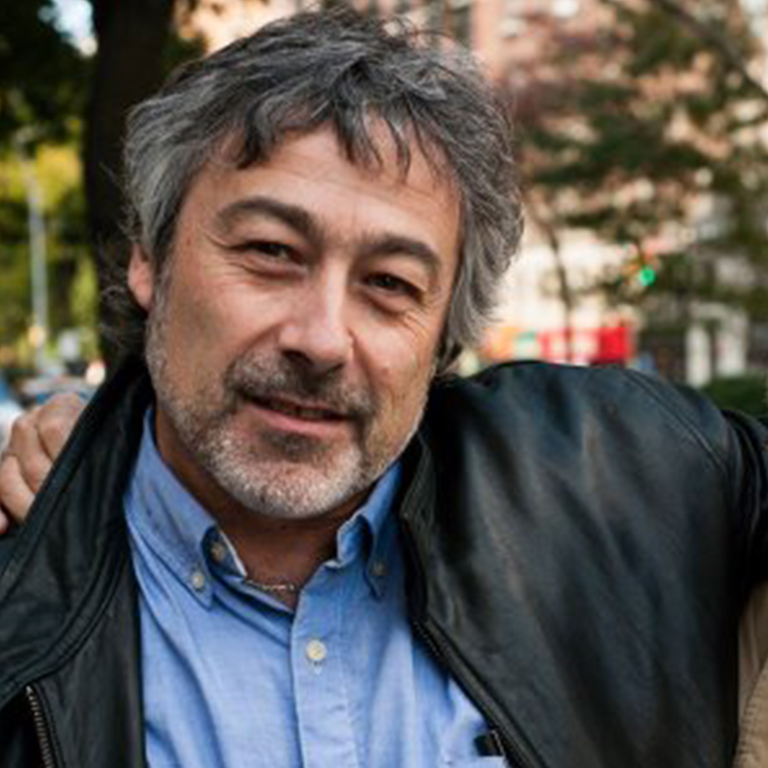 Jeffrey Isaac
James H. Rudy Professor, Political Science
Education
Ph.D., Yale University, 1983
About Jeffrey Isaac
Jeffrey C. Isaac is James H. Rudy Professor of Political Science at Indiana University, Bloomington.  He served as Editor in Chief of Perspectives on Politics, a flagship journal of the American Political Science Association, from 2009-2017, and in 2017 was awarded APSA's Frank J. Goodnow Award for Distinguished Public Service to the profession for his work. He has published five books, edited two anthologies, and published over 75 articles and essays. He is a Contributing Editor at Public Seminar, where he writes a weekly column called Blue Monday (http://publicseminar.org/author/jisaac/). He writes about politics regularly at Common Dreams, and also writes occasionally for Dissent, the Nation, Los Angeles Review of Books, and the Guardian. His book #AgainstTrump: Notes from Year One, was published in late 2018 by Public Seminar Books/OR Books.
Perspective's Publications
Professor Isaac's research is in the area of political theory, broadly understood. He has published four books, edited two anthologies, and published over 75 articles and essays. He recently completed a new edition of the Communist Manifesto, which will appear in Yale University Press's Rethinking the Western Tradition series, with essays by Steven Lukes, Saskia Sassen, Vladimir Tismaneanu, Stephen Eric Bronner, and himself. He also recently co-edited America Through European Eyes (Pennsylvania State University Press, 2009) along with his colleague Aurelian Craiutu.
Much of Professor Isaac's research is located in the space where political theory intersects with political science more generally. His book The Poverty of Progressivism (Rowman & Littlefield, 2003) is an interpretive essay on the decline of liberal progressive politics in the United States. Democracy in Dark Times (Cornell, 1998) offers an interpretation-- influenced heavily by the writings of Hannah Arendt-- of the fate of democratic impulses in the wake of the Eastern European revolutions of 1989. Arendt, Camus and Modern Rebellion (Yale, 1992) is a comparison of the writings of Hannah Arendt and Albert Camus, which seeks both to read these authors in light of their historical contexts and to underscore their contemporary relevance. In these books, Professor Isaac explores the possibilities and limits of radical democratic political agency in the contemporary world. Professor Isaac has written extensively on the political thought of Hannah Arendt, in the books noted above, and also in such periodicals as Political Theory, American Political Science Review, Social Research, Praxis International, and Tikkun. He has also written extensively on the political thought of anti-communist dissidence, in Social Research, East European Politics and Societies, Common Knowledge, and a number of anthologies; on the concept of power, and the philosophy of social science, central themes of his first book, Power and Marxist Theory: A Realist View (Cornell, 1987); and on the themes of democracy and pragmatism. He has recently written or published essays on John Dewey's WWI experience, Albert Camus's experience of post-WWII French reconstruction, and the challenges of academic freedom in China. His longer-term projects include a collection of essays on the history and future of political science in the U.S. and a series of essays on the links between "democracy studies" and democratization. At the same time, most of his time and intellectual energy is currently spent editing Perspectives on Politics, which he regards as a job, a vocation, and a very special responsibility.
Articles
In the past Professor Isaac has been active in the Bloomington community. He is a founding member of Bloomington United, a local citizen coalition against bigotry and for civic pluralism; and for a long time he served as a member of the Advisory Board of the Safe and Civil City Program of the Office of the Mayor of the city of Bloomington, as a member of the Indiana University Sweatshop Advisory Committee, and as the Indiana University representative to the Workers Rights Consortium.
Over the past seven years Professor Isaac's major contribution to life in Bloomington beyond the academy is as a gigging jazz and blues musician active on the local music scene. For three years he was the keyboard player for Code Blue, a Bloomington-based blues band, whose 2004 CD "Code Blue Featuring Bobbie Lancaster" featured two of his original tunes (which can be accessed at http://www.cdbaby.com/cd/codebluemusic). He currently leads and plays piano for two overlapping yet distinct bands: The Postmodern Jazz Quartet and the Postmodern Blues Band.