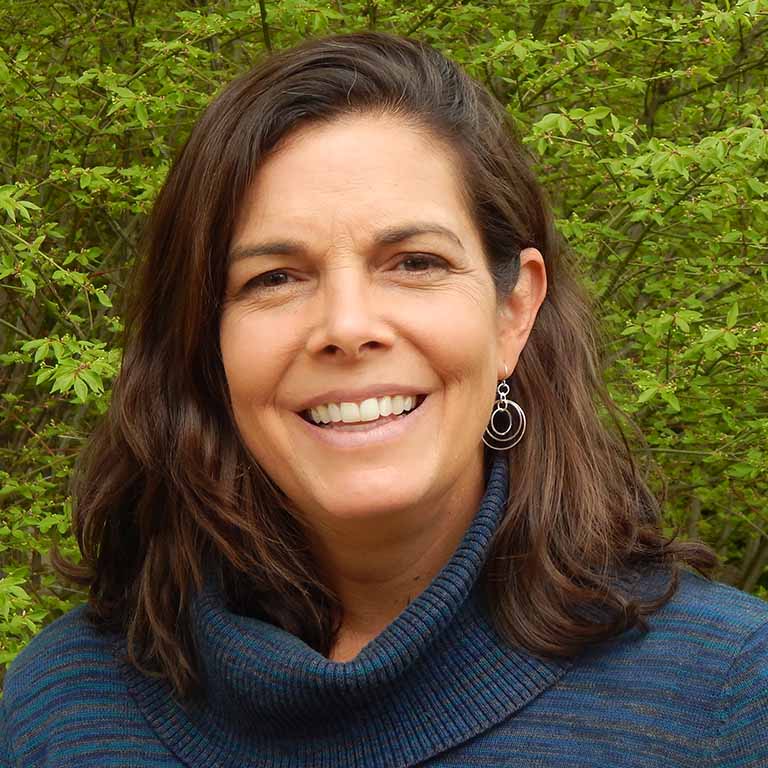 Lauren M. MacLean
Professor, Political Science
Arthur Bentley Chair, Political Science
Education
Ph.D., University of California at Berkeley, 2002
M.A., University of California at Berkeley, 1995
B.A., University of Pennsylvania, 1991
About Lauren M. MacLean
Lauren M. MacLean (Ph.D. University of California-Berkeley, 2002) is the Arthur F. Bentley Chair and Professor in the Department of Political Science. She is an affiliate faculty member of Indiana University's Ostrom Workshop, the African Studies Program, the Committee on Native American and Indigenous Studies, and the Center on Philanthropy. Her research interests are comparative political economy and public policy, with a focus on the politics of state formation, public service provision, and citizenship in Africa and the U.S.
In her first book, Informal Institutions and Citizenship in Rural Africa: Risk and Reciprocity in Ghana and Cote d'Ivoire (Cambridge University Press, 2010; winner of the APSA 2011 Sartori Book Award; finalist for the ASA Herskovits Award), MacLean theorizes that divergent histories of state formation help explain variation in informal institutions and everyday practices of citizenship in two similar cross-border regions of Ghana and Cote d'Ivoire. With Melani Cammett (Harvard University), MacLean theorizes the origins, dynamics and consequences of non-state provision in the Global South in a special issue of Studies of Comparative and International Development as well as an edited volume, The Politics of Non-State Social Welfare (Cornell University Press, 2014). MacLean has also conducted fieldwork for a project on the politics of tribal consultation analyzing participatory health policymaking across the 34 states with federally-recognized tribes in the U.S.
Most recently, MacLean is investigating the politics of public service provision in the electricity sector in Africa. She was selected as a 2017 Carnegie Fellow to investigate how electricity provision may promote democracy and environmental sustainability in Ghana. She is also collaborating with Jennifer Brass (IU-SPEA), Christopher Gore (Ryerson University, Canada) and Elizabeth Baldwin (University of Arizona) on a comparative project analyzing the politics of electricity provision in Ghana, Kenya, and Uganda. MacLean has also published articles in a range of journals including Comparative Political Studies, Comparative Studies in Society and History, Environmental and Resource Economics, the International Journal of Public Administration, the Journal of Development Studies, Journal of Modern African Studies, Studies in Comparative International Development, and World Development.
MacLean is also known nationally and internationally for her work on the topic of field research methodology. She has co-authored a book, Field Research in Political Science (Cambridge University Press, 2015), with Diana Kapiszewski and Ben Read. MacLean has taught field research methodology regularly at the two-week Institute for Qualitative and Multi-Method Research (IQMR) held at Syracuse University in June. With NSF support, MacLean has helped to facilitate the participation of a small group of African scholars based at African higher education institutions to participate in IQMR. She served as a co-leader for the APSA Africa Workshop 2012 in Gaborone, Botswana, focused on the theme of "Local Communities and the State in Africa" and a co-leader for the APSA Africa Workshop Alumni Networking Conference at Makerere University in Uganda.
MacLean is the recipient of the 2016 David Collier Mid-Career Achievement Award and the 2017 Carnegie Fellows award. Her research has been supported by grants, including from the National Science Foundation, Social Science Research Council, the Robert Wood Johnson Foundation, and the U.S. Department of Education.
MacLean regularly teaches courses on African politics, comparative politics, politics of governance and corruption, politics of inequality and identity, politics of international development, indigenous and ethnic politics, and qualitative research methods at the undergraduate and graduate level. MacLean has also been recognized for outstanding teaching with four Trustee Teaching Awards since joining Indiana University in 2005.
Syllabi
Y243: Politics of Governance and Corruption