PolsNews: Undergraduate news
Nancy Ni awarded 2020 Boren Scholarship
Nancy Ni, a political science undergraduate and IPAW student, was recently awarded the 2020 Boren Scholarship. The Boren Scholarship funds critical language and culture study abroad programs for US undergraduate or graduate students, with a focus on providing opportunities for recipients to pursue careers in government service. Nancy will be attending Nanjing University in Nanjing, China starting spring 2021 to further her academic and Mandarin Chinese language studies.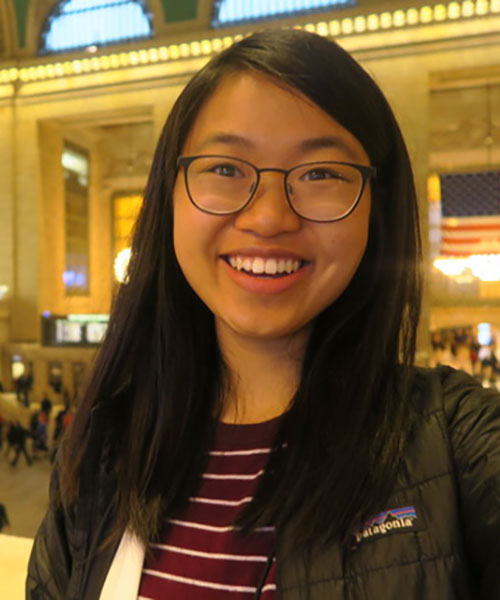 In the fall semester, she will be applying her Mandarin skills towards an internship in either Beijing or Shanghai.
Ni states, "In this past academic year, I have focused much of my studies on Chinese politics and quantitative analysis through the IPAW Program. In addition, I have spent this past year writing my honors thesis on the Chinese Social Credit System and Confucian political thought under the guidance of Professor Aurelian Craiutu. I will be continuing my studies on both subfields of Political Science during my spring semester at Nanjing University in China. Without the support and expertise of the faculty and my peers in this department, I would not be in the position I am in today."
Morgan Brockman presents on online misinformation at conference
In collaboration with Center of Excellence for Women & Technology (CEW&T), the political science department was proud to support Morgan Brockman's attendance of the 2020 ACM CHI Conference on Human Factors in Computing Systems. As a recipient of the Center of Excellence for Women & Technology's (CEW&T) REU scholarship, Morgan became involved with the PROST research lab in the Luddy School of Informatics, Computing, and Engineering. In the PROST lab, she has researched topics related to online misinformation and its effects in recent elections and across social media.