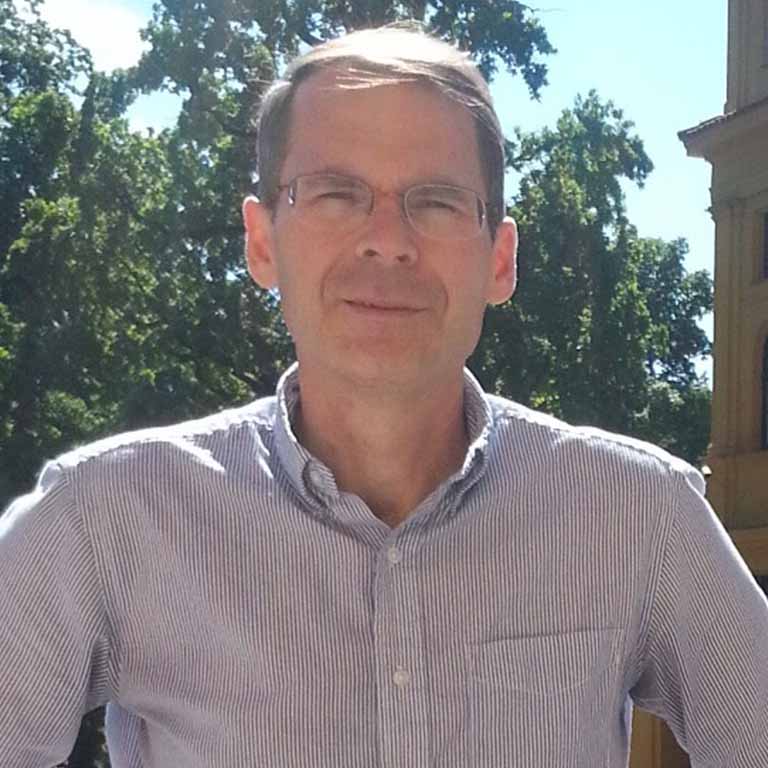 William E. Scheuerman
James H. Rudy Professor, Political Science
Director of Graduate Studies, Political Science
Director of Graduate Admissions, Political Science
wscheuer@indiana.edu

Woodburn Hall 358
Office Hours

T

uesday

12:00 - 1:30 p.m.

Th

ursday

12:00 - 1:00 p.m.
Education
Ph.D., Harvard University, 1993
B.A., Yale University, 1987
About William E. Scheuerman
Bill Scheuerman's primary research and teaching interests are in modern political thought, German political thought, democratic theory, legal theory, and international political theory. After teaching at Pittsburgh and Minnesota, he joined the Indiana faculty in 2006. Bill's most recent book is Civil Disobedience (Polity Press, 2018). He is also the author of Between the Norm and the Exception: The Frankfurt School and the Rule of Law (MIT, 1994), which won two prestigious awards, as well as Carl Schmitt: The End of Law (Rowman & Littlefield, 1999), Liberal Democracy and the Social Acceleration of Time (Johns Hopkins, 2004), Frankfurt School Perspectives on Globalization, Democracy, and the Law (Routledge 2008), Hans J. Morgenthau: Realism and Beyond (Polity, 2009), and The Realist Case for Global Reform (Polity, 2011). He has edited The Rule of Law Under Siege (California, 1996), From Liberal Democracy to Fascism: Legal and Political Thought in the Weimar Republic (Humanities Press, 2000) (with Peter Caldwell), and High-Speed Society: Social Acceleration, Power, and Modernity (Penn State, 2009) (with Hartmut Rosa). Bill has published in many professional journals, including Constellations, History of Political Thought, International Theory, Journal of Political Philosophy, Politics & Society, Review of International Studies, and Social Research. A recipient of numerous prestigious grants and fellowships, he serves on editorial boards for a number of journals, including Constellations, European Journal of Political Theory, International Relations, Journal of International Political Theory, Review of Politics, and Time & Society. Until recently, Bill was a North American Co-Director for an annual international conference for critical theorists held in Prague.
Read about William Scheuerman's recent defense of the whistleblower Edward Snowden.